Hmm, a weird problem has occured since the beginning of 10th of april.
I have used pphlogger since last year, but from the 10th of april the "logs" of visitors ip/host shows the same ip.
Everything else is correct (screen size, and so on).

I've got screenshoots of the correct "screen" before the 10th of april here;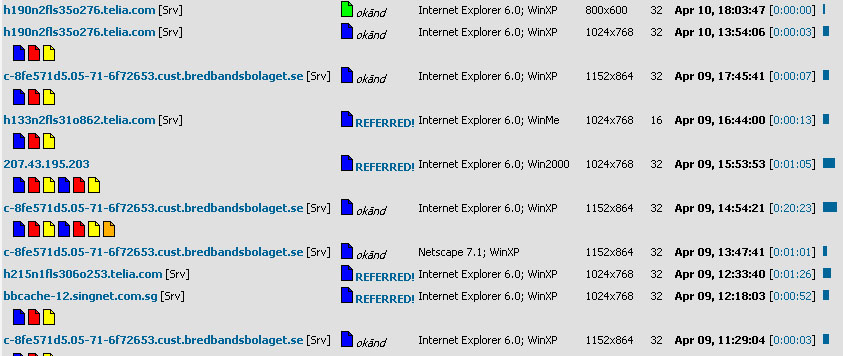 And the uncorrect "screen" after 10th of april here;

Hope you can help me with this.
(
http://pphlogger.psychofrog.se
)